How Much is Bowling & How to Reduce the Cost
Different bowling alleys have different rates depending on the day of the week, location, and the type of bowling alley you visit. Here is a detailed post on How Much is Bowling and Cost-saving methods.
Some alleys are more expensive than others. Even so, queueing in the register with insufficient funds to cover your desired alleys would feel embarrassing. Thus, knowing how much bowling costs before heading out with friends or family to a bowling alley is essential.
---
How Much Does Bowling Cost?
When determining how much you'll spend at a bowling alley, you must understand the charges associated with this fun activity. The main ones include:
1. Shoe rental charge: Bowling shoes are necessary whenever you want to bowl. The shoes are tailor-made to keep bowlers safe from injuries as they allow proper body movement. The cost of hiring bowl shoes ranges from $2 to $6 per pair.
You will find bowling shoes for different sizes ranging from toddlers to adults. But if you plan on bowling regularly, investing in a pair might be worth it. You might also be forced to buy a pair of socks if you didn't carry yours from home.
2. Per-person game charge: Most bowling rooms have an upfront charge for every person taking part in the game. The per-person game charge is in the range of $3-$6. This amount may vary depending on whether you play during peak hours, off-peak hours, or even on weekends or weekdays. So, if you want to save money, plan your visit during off-peak hours when fewer people are playing.
3. Per-hour charge: For alleys that don't charge per person, they may charge a flat rate per hour of play depending on the season and time of the day. The rate ranges from $20-40, offering unlimited bowling for a specific period.
So, how much is bowling? The bowling charges will vary from one bowling alley to another. Therefore, you should budget for some extra funds. Besides bowling, you will need to drink and eat, so carry enough money for you and your family or friends.
Other aspects determine your overall bowling costs apart from the inseparable expenses above.
---
Factors that Will Affect Your Bowling Costs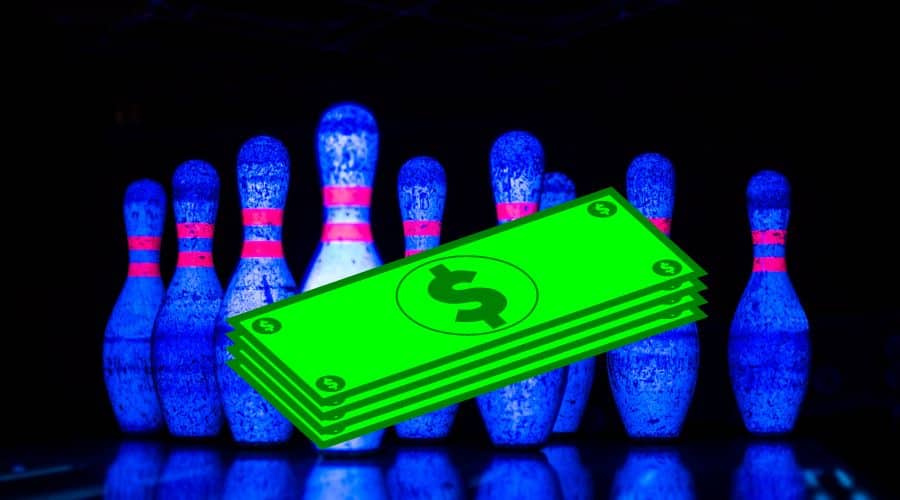 Different elements can affect your bowling costs. These include but are not limited to the following:
1. Location
The location of your preferred bowling alley determines how much your bowling activity will cost. Bowling alleys in large cities and shopping centers are more expensive than those in small towns. If you are on a tight budget but still want to enjoy bowling, consider going for traditional neighborhood bowling centers.
Besides locations, most luxurious and corporate bowling alleys are also expensive because of their in-house facilities and design. Such alleys have longe-style seating with amenities like a restaurant and a full bar with waitstaff ready to serve you as you bowl. The luxurious and corporate bowling rooms primarily restrict members to 21 years and above.
2. Day of the Week
Bowling alleys offer different deals and discounts on certain days of the week. For instance, most bowling rooms run bowling offers on Mondays and Tuesdays. You can get free shoe rentals, discounted games, and other perks.
3. Time of Day
You can also save money by going during off-peak hours. Some alleys offer discounts during off-peak hours, usually mornings or early evenings. The deals encourage people to come in and enjoy themselves during such hours. If you want to enjoy bowling without waiting long for your turn at the lane, consider going to your local bowling room during the off-peak hours.
4. Time of the Year
Where do you spend your hot summer evenings? Air-conditioned bowling alleys are busiest during the oppressive summer heat period. Besides, it's during such times when most bowling facilities offer special unlimited passes. The passes allow you to bowl unlimitedly within a specified timeframe.
You are, therefore, likely to pay more to bowl during the hot summer evenings than during winter. If you are a regular bowler, take advantage of the special unlimited passes!
5. Type of League
The cost of bowling can also be influenced by the league you'll be partaking in. For instance, if you are participating in a league that bowls weekly for eight weeks would cost you less compared to a league that bowls twice a week every 12 weeks.
Before you commit to any league, determine the cost by contacting the league organizers.
---
Tips for Saving Money at a Bowling Alley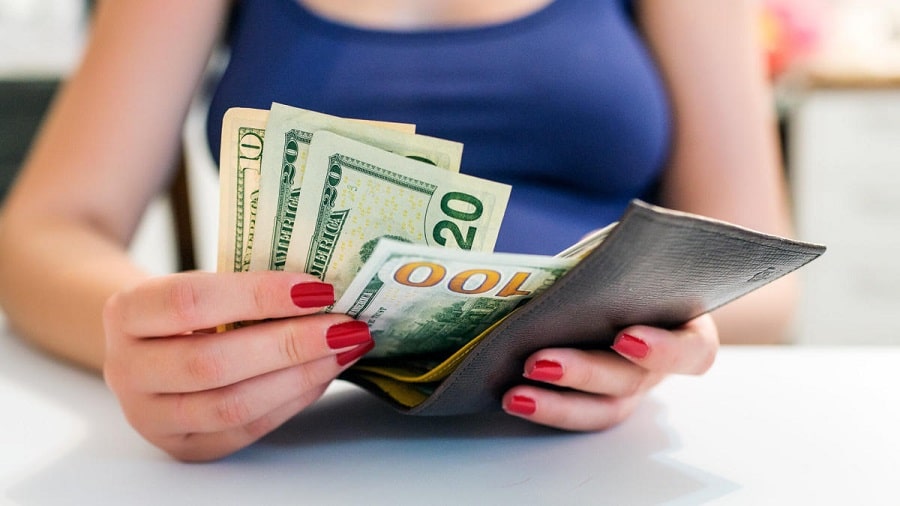 The cost of bowling can quickly add up if you're not careful. Here are some tips for saving money at a bowling alley:
Join a bowling league: Even though bowling leagues have an upfront membership fee, joining them will save you all associated bowling costs for the season. You also stand to enjoy free practice and game sessions. Depending on your alley, you might also benefit from free bowling lessons.
Buy your bowling shoes: Buying your bowling shoes might seem like a substantial cost, but it's well worth it. You will not have to spend on renting shoes whenever you want to bowl. Good shoes will last years and save you hundreds in rental fees.
Sign up for a membership plan: Check if your favorite alley has a membership plan for regular players. Such membership plans allow return visitors to pay a discounted upfront fee compared to occasional players.
Invest in a prepaid pass: For regular bowlers, buying a prepaid pass is one of the best ways to lower bowling costs. If you were to attend all bowling sessions as prescribed in the prepaid pass, it would be cheaper than paying for an individual session.
Look out for bowling coupons: Numerous sites offer coupons for bowling. Before your next visit to your local bowling alley, take some time to research online or in the papers for the latest coupon or promo codes.
---
Conclusion
How much is bowling? There is no single answer to this question because the cost depends on different factors. They include the bowling alley location, time of the day, day of the week, time of the year, and the type of league you'll partake in. Even so, you can reduce your bowling costs by buying your bowling shoes, joining a bowling league, and looking out for bowling coupons.