Bowling Outfits for Women and Men on Bowling Date
When it comes to choice of bowling outfits, you better get it right the first time. You don't want to look awkward among professional bowlers. In this post, we will provide you some important tips and insights regarding different types of bowling outfits. Read on for the details.
Spending the evening bowling is a terrific way to spend time with friends and family. However, getting into the spirit of the event by dressing the part can increase the fun factor of a bowling game. There is a wide selection of bowling attire for both men and women and children. Fashionable t-shirts, jeans, sweatpants, and hoodies are always good choices for men. Dresses, skirts, trendy denim, and tops are all acceptable options for women. The youngsters can always go right in jeans or shorts and a t-shirt with a cool motif. The beautiful thing about getting dressed for a bowling night is that you don't have to break the bank doing so. Stylish and comfortable clothing may be purchased at low prices, allowing you to look your best while feeling relaxed and enjoying your time at the lanes.
If you want to go bowling but aren't sure what to dress, worry not; here are some suggestions to get you started.
---
Outfits for Women
Whether you're just starting or a seasoned pro, there are plenty of stylish and comfy options for women. The following are some of our best suggestions.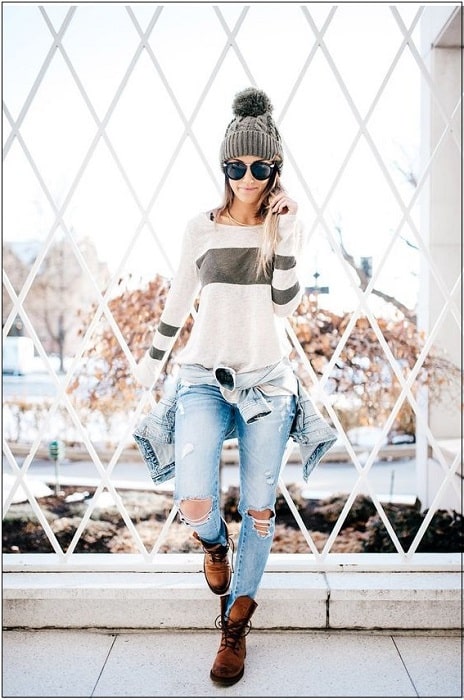 You can't go wrong with a pair of dark blue bootcut jeans, a cropped cream-colored sweatshirt, and a pair of pink high-top sneakers for a casual but stylish style. This outfit is perfect for a quiet game of bowling. The cropped sweater in a pretty cream color is warm and comfortable without being heavy. The bootcut jeans' narrow fit and dark blue wash are quite in right now. The pink high-top sneakers add a vibrant pop of color and provide an excellent grip for the bowling alley. You may bowl in comfort and assurance while wearing this outfit, which is both fashionable and functional.
Khaki Crop Top and Shorts Set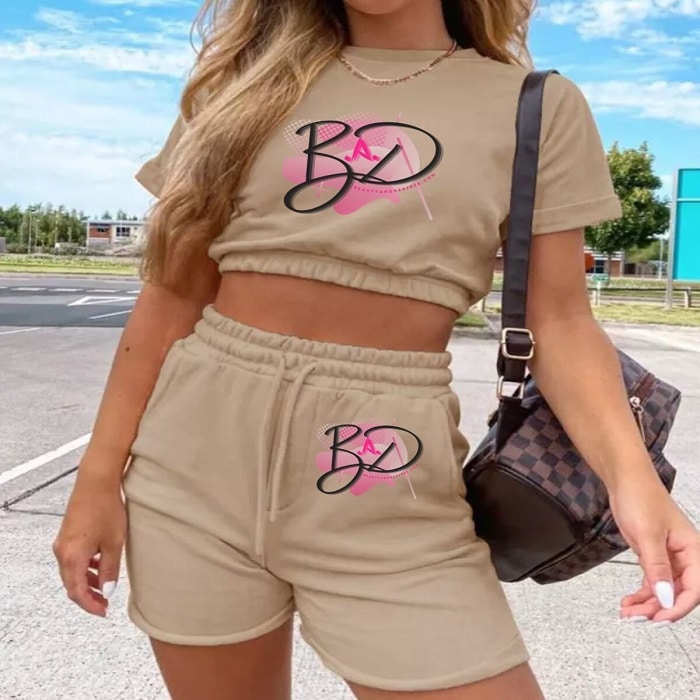 This outfit is perfect for a night of bowling!  This might be the perfect choice if you're going for a relaxed but put-together impression. The top is a perfect match, thanks to its cropped length. These shorts have an elastic waistband and pockets to ensure convenience and ease of movement. You're free to choose whatever color you like. However, the neutral khaki color of the set makes it easy to accessorize with jewelry and other items.
Striped Bowling Shirt, High-Waisted Shorts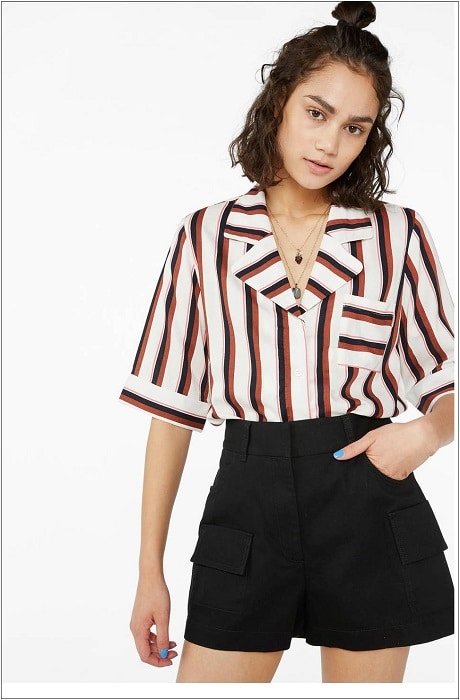 An evening at the bowling alley calls for an outfit like this. The high-top shoes and high-waisted shorts are the ideal complements to the relaxed and fashionable striped bowling shirt. The top is lighthearted and relaxed, the shorts are comfy, and the sneakers provide ample support. The classic feel of the bowling shoes and high-waisted shorts complete the outfit.
Pro Tip! Wear loose, airy clothing and avoid anything that can be overly constricting.
---
Outfits for Men
Are you a man and don't know what to wear while bowling? Here are some of our top suggestions to make you look the best at the bowling lanes.
Dark wash jeans, a plain white t-shirt, and a gray hoodie.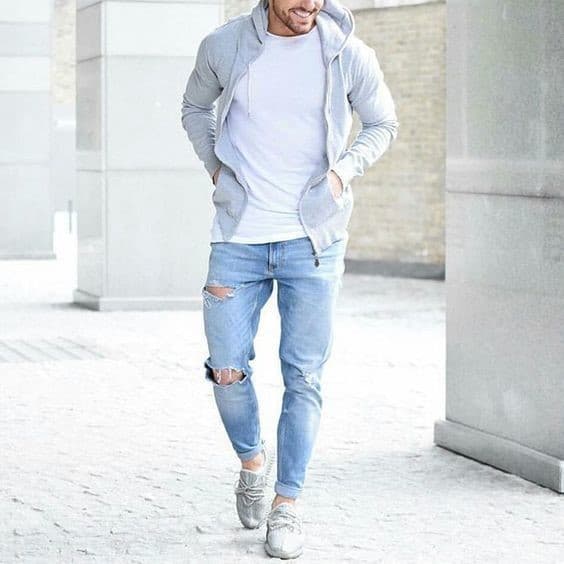 If you're a man, this outfit is ideal for a fun bowling game with your buddies. The relaxed fit and sleek dark wash of the jeans keep you appearing fresh while you play. You won't feel confined in any way while bowling or otherwise frolicking around in these pants. The simple white t-shirt and blue jeans are a timeless combination. The grey hoodie is a great choice because it's stylish and cozy, and the muted hue won't detract from your bowling game. This outfit is great for a casual outing to the bowling alley with friends because it is both fashionable and comfy.
Black shorts, a bright patterned shirt, and a baseball cap.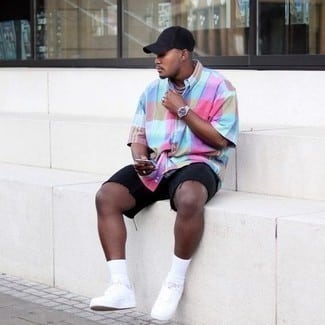 Black shorts are the perfect bottoms to wear to a bowling alley because they are sporty, informal, and always in style. A shirt with a bold pattern like that would be a terrific way to inject individuality and flair into an otherwise bland ensemble. Further, it will allow the wearer to get attention everywhere they go. Protecting one's eyes from the sun while also adding a touch of sporty flair, the baseball cap is a terrific accessory to have on hand. This outfit is ideal for the relaxed vibe of a friendly bowling match.
Khakis, a striped polo shirt, and a lightweight zip-up jacket.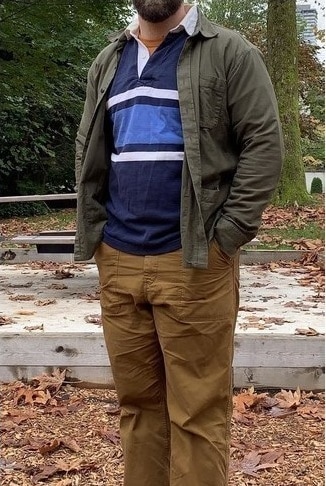 You'll look amazing in the khakis and striped polo shirt at the lanes. The lightweight zip-up jacket is a stylish addition that can be simply shed if you begin to overheat. In addition to being stylish, this outfit is practical, making it great for a day out doing something as relaxed as bowling. The combination of khakis and a polo shirt is smart enough to demonstrate that you care about your appearance while remaining casual enough to enable you complete freedom of movement. This ensemble is ideal for a relaxed and enjoyable afternoon of bowling with friends.
Pro Tip: Whenever possible, wear several layers when it's chilly outside. Put on a t-shirt if it's cold, and if you need to, pack a larger coat to wear over it. Choose slip-resistant shoes that are also comfy, like sneakers.
---
Outfits for Kids
If you're taking your kids out for a game of bowling, it's important that they, too, dress appropriately. Wearing a bright bowling shirt, shorts or trousers, and sneakers will make your child the cutest kid in the alley. Make sure to dress your children in clothes that are easy to move in so they can enjoy themselves to the fullest. If your kids are joining you for a bowling game, ensure you carry a fashionable pair of bowling shoes.
Pro Tip! Avoid any clothing with strings or drawstrings that could get caught in the bowling equipment.
---
How to choose bowling shoes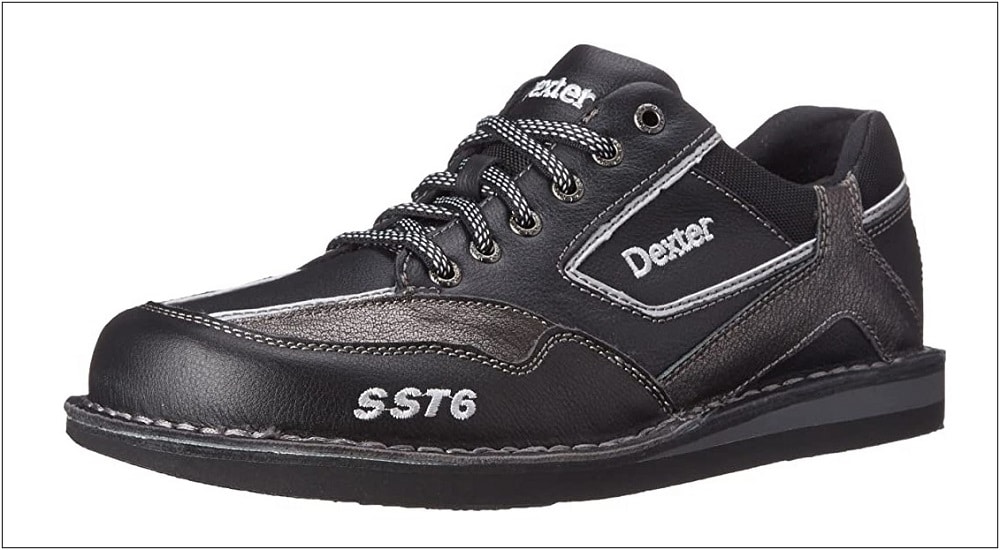 So you want to buy yourself some bowling shoes? Great! But, take note that, there are things to have in mind regarding how to choose the right bowling shoes for you. Here are some:
---
Types of bowling shoes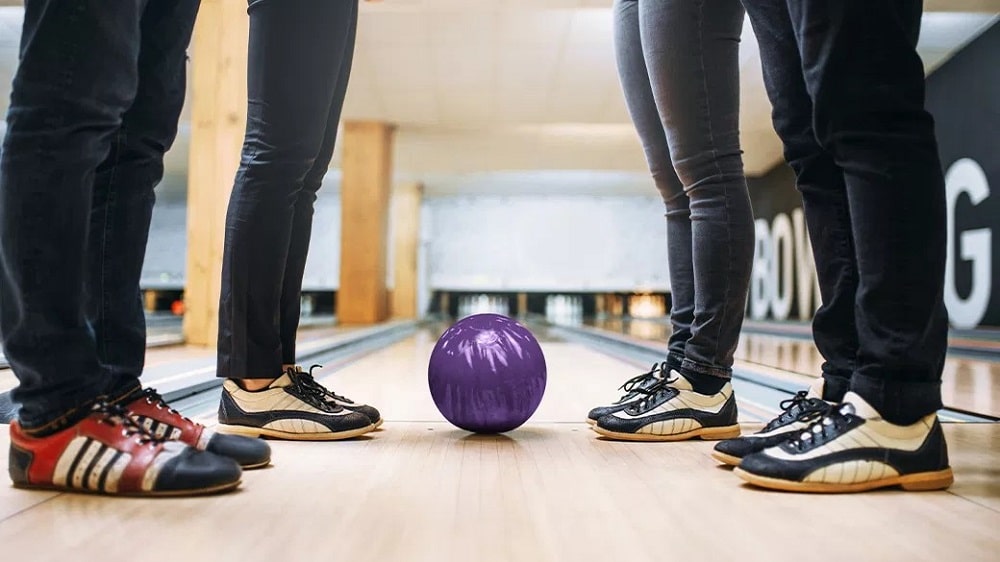 There are two types of bowling shoes available in the market today. They include Performance shoes and Athletic shoes. You need to be conversant with the associated pros and cons for each of these. For instance, Athletic shoes are usually comfortable and come in a wide range of styles. However, they have fixed types of soles that cannot be easily replaced.
Similarly, performance shoes have several pros. For instance, traction shoes have sufficient traction and replaceable soles. However, they are available in less variety of styles.
---
Bowling shoe features
1. Shoe soles
Some bowling shoes have slide soles which have the advantage of being replaceable whenever they are worn out. Moreover, they are replaceable with different levels of soles with more or less slides. Traction soles are often found only on performance shoes.
2. Shoe heels
Performance heels are found only on performance shoes. Shoe heels determine how the shoe slides. There are different replaceable heels, all available on a numbered scale.
3. Type of closure
Common types of bowling shoe closures available include laces, straps, slips, and boas. Each of these comes with their pro and cons. Know which type of closure suits you best.
---
Shoe fit
Regarding how bowling shoes fit, you need to understand that not all bowling shoe brands fit snugly. That being said, you need to physically try different types of bowling shows to find what fits you best.
---
Can I wear jewelry in the bowling alley?
Well, there are no strict rules against wearing jewelry in bowling alleys. However, take note that it might entangle you during gameplay. From a bowling professional view point, it's not recommended to remove all jewelry and put it all inside the locker while at the alley.
In general, it's a good idea to avoid wearing any jewelry that could get in the way or pose a safety risk while bowling. For example, long necklaces, bracelets with dangling charms, or oversized earrings could potentially get caught on equipment or distract other bowlers.
---
Bottom Line
Bowling outfits are a great way to show off your unique style and have fun with your family or friends. There are many options available for men, women, and kids. When getting dressed for a bowling game, the most important thing to keep in mind is to put on something comfortable. When dressing kids, always go for something age-appropriate that allows them to move around easily. All in all, your bowling outfit should be fun and stylish, so have fun creating an outfit for your next game!