Flying with Bowling Balls: Can You Bring It on Plane?
A bowling ball is every bowler's most specialized equipment. The desire to carry one's bowling ball to a game is usual among bowlers. But it can be pretty hectic when it involves flights, especially if you do it for the first time. If you look forward to flying with bowling balls, here is a comprehensive guide.
A quick flight might be the best way to transport you to your next game if time is of the essence. When preparing for a flight, it's essential to research the rules and regulations of the airline you want to use.
Although it can be hectic, reading this flying with bowling balls comprehensive guide will help you know what to expect and how to prepare adequately for a flight to your tournament.
---
Can You Bring a bowling Ball on A Plane?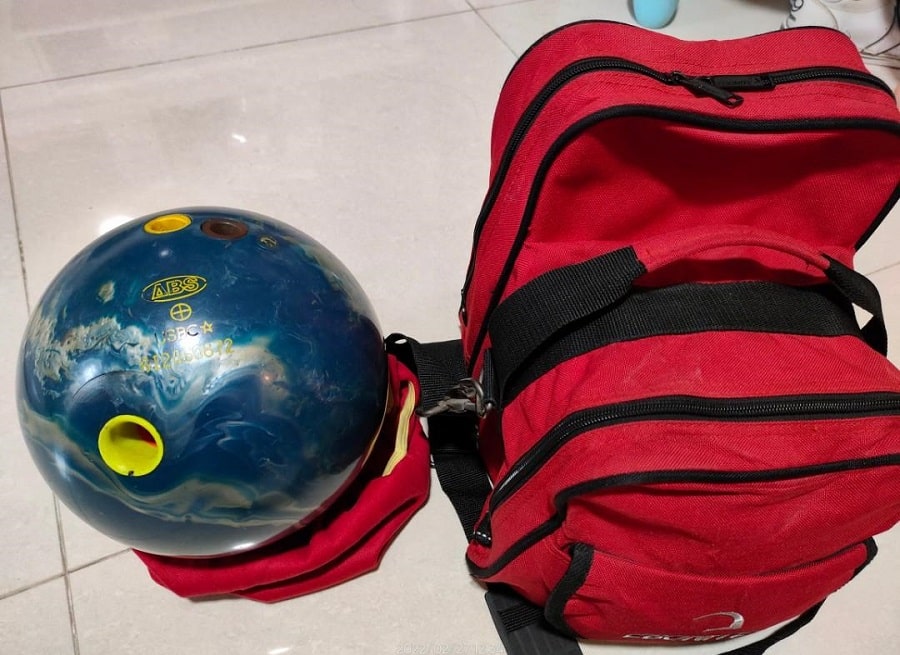 You can bring bowling balls on a plane as carry-on or checked luggage per the Transportation Security Administration (TSA) guidelines. Even though legal, flying with bowling balls can be stressful due to the long lines, misplaced luggage, and delay issues that arise during air travel. If you must travel with bowling balls, familiarize yourself with your airline's fundamental rules and security standards.
The bowling ball's size and weight will be a significant issue. Bowlers who usually carry a variety of bowling balls will either pack fewer balls or pay extra for going over the weight limit.
---
How do you Pack Bowling Balls for Air Travel?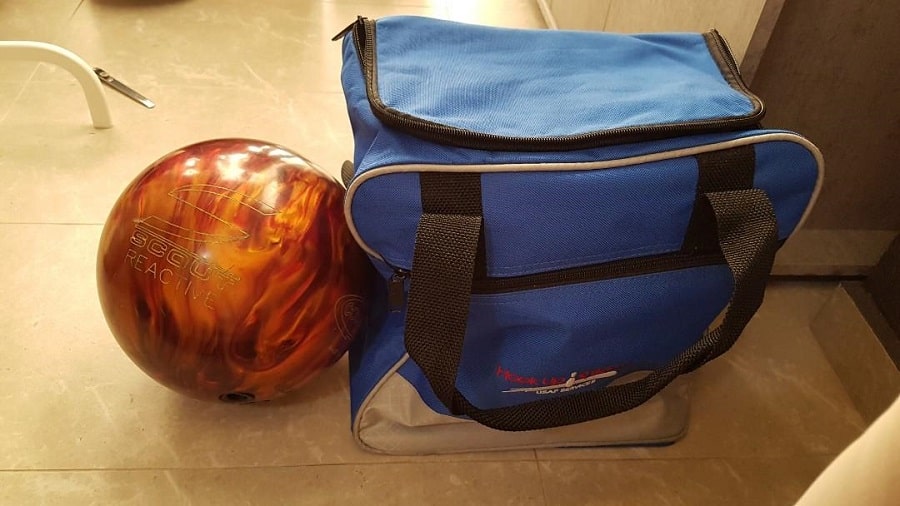 Bowling balls should first be packed in checked luggage since there will be more space to safely wrap the ball in cushioning materials such as shirts or blankets.
Second, choose the items that you need. Put your rosin bags, sliding aids, and hand conditioners in little plastic baggies to go through security. Also, note that ball-cleaning sprays and blister sealers are not allowed in planes because they are highly flammable.
Lastly, be extra careful while packing your bowling balls for the trip. Get photographs of your bowling balls before handing them to the ticket agent to be sent to the conveyer belt. If things go wrong and you must file a claim for missing luggage, having as much information as possible is your most significant advantage.
---
Forbidden Items on a Plane.
There are strict rules regarding what you can carry on a plane. If TSA security finds a forbidden item in your luggage, they will confiscate it. Some of the prohibited items on an aircraft include:
Fireworks
Firearms
Sharp tools such as knives and razors
Vegetables
Plants
Meat
Drugs
If caught in possession of the above-prohibited items on a plane, you risk being fined or even facing legal charges.
---
Best Bowling Bags for Travelling.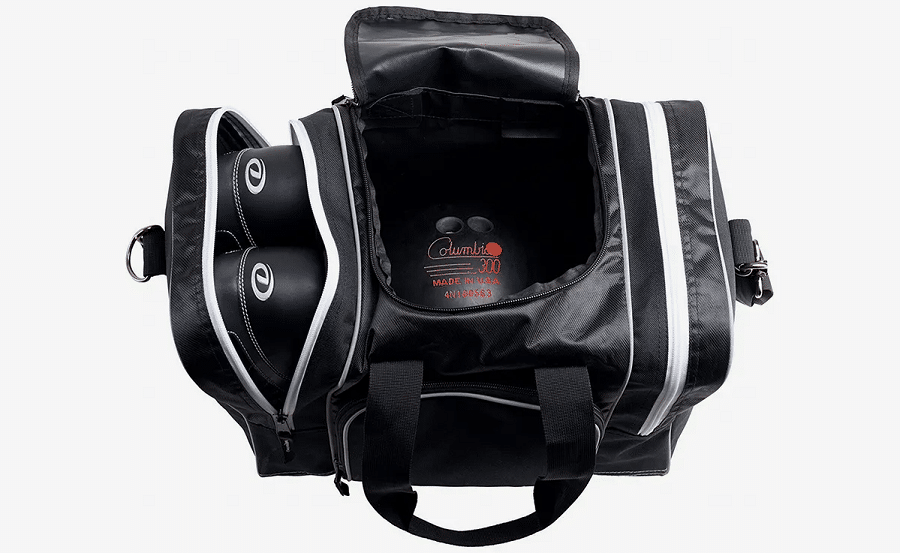 Bowling bags mainly carry and store bowling equipment such as bowling shoes, balls, and towels. When traveling, consider how much gear you want to take with you so that you can know the size of the bag that will fit. If you carry only one ball and a few pieces of equipment, a small size will do, but a big bowling bag is the best option if you want variety.
The best bowling bags available include:
Storm Solo Bowling Bag.
Athletico Bowling Ball Bag
Kaze Sports Deluxe Single Bowling Bag
Pyramid Prime Double Roller Bowling Bag
Ebonite Transport II Bowling Ball Bag
---
Shipping a Bowling Ball.
Rather than dealing with airport luggage regulations, having your bowling balls and equipment delivered directly to your hotel is usually more convenient. Bowling balls are easy to ship, although it does involve some planning.
Approach the shipping company you plan to use with information on the bowling balls' weight, any special packing they may need, and the destination's exact address. Due to the high demand, the US Bowling Congress has partnered with the drivers of the big brown trucks to launch Bowling Ball Express.
---
Perks of Using Bowling Ball Express to Send Your Bowling Balls.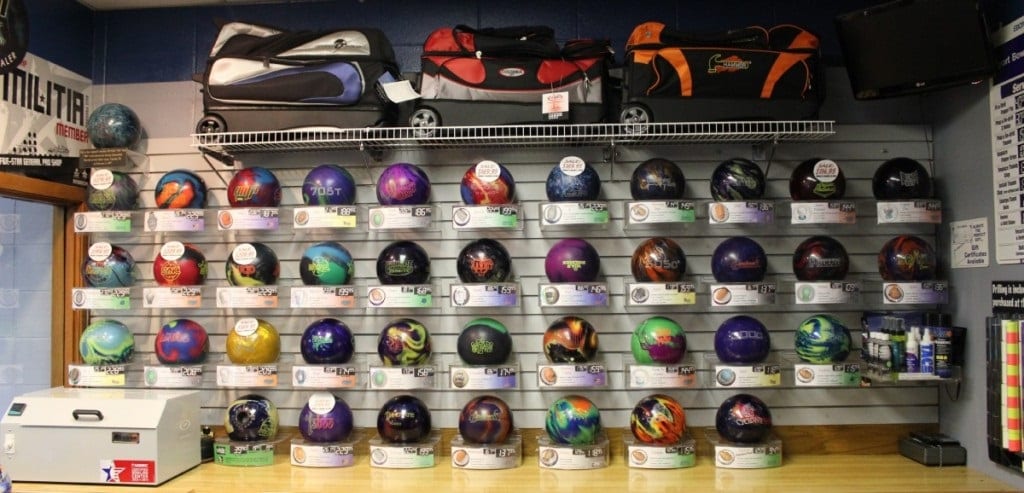 When you Ship your bowling ball and other accessories, you can buy insurance to protect your items in case of loss or damage during transit. Most insurance companies provide coverage for at least $500, with higher limits available upon request.
Bowling ball express provides a high-quality service at affordable prices for transporting bowling balls to USBC-sanctioned open and tournament events.
Moreover, they also provide specific guidelines for shipping a single bowling ball, a pair of bowling balls, or a set of four bowling balls. Use a box made specifically for transporting and storing bowling balls.
If you are shipping several bowling balls, you need to use a partitioned box and cover the balls with some cover to prevent damage and scratches during transport.
---
Are Bowling Balls Affected By Temperature Changes?
Treat bowling balls with care, as they are vulnerable to temperature changes. When you travel with your bowling ball or ship it, it gets exposed to cold temperatures. Bowling with a hard ball reduces your grip and control and causes your hands, fingers, and thumb to get cold and shrink, temporarily making the ball too large. So, allow your bowling ball warm up after a flight before using it.
---
Reasons Why a Tennis Ball Is a Necessary Travel Item.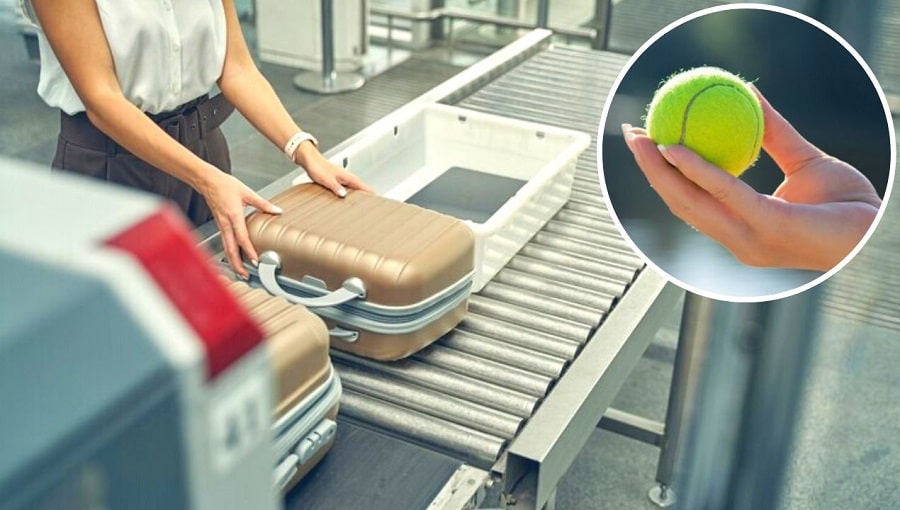 Carrying a tennis ball on longer flights or car trips might help avoid blood clots. Be sure to put this item in your carry-on luggage at all times.
Massaging with a tennis ball is a great way to get circulation flowing and loosen sore muscles. It is like the self-massage device you never realized you needed until you tried it. Tennis balls are tiny enough to fit in your carry-on and quiet enough to play with while in flight.
---
Conclusion
Bowlers can fly with their bowling equipment, including the balls, as the TSA allows. But if you are planning to, please check the regulations of the airline you will use to avoid any inconvenience. Besides air travel, shipping bowling balls have also become very common, with many people opting to use the Bowling ball express. When shipping, you can buy insurance for the balls against loss or damage during transit.