Cosmic Bowling: All you Need to Know for Beginner
Since the early 2000s, Cosmic Bowling has been steadily rising in popularity. In fact, it has sort of replaced the classic bowling as we knew it. In this guide, we will teach you all that worth knowing regarding Cosmic Bowling.
Cosmic Bowling is a type of bowling that features a unique blend of music, colorful lighting, and special effects, inside of the bowling game. The resulting experience is pretty similar to what you'd find in modern day clubs. If you are looking for great pastime while spending time with family and friends, try out Cosmic Bowling.
---
Brief History of Cosmic Bowling: Light Up Lanes, Disco Balls, and More
1. When it started
Cosmic bowling has been around since the 1990s when the first light-up lanes and disco balls were introduced. This new form of bowling quickly became popular because it was so different from traditional bowling and allowed for a more exciting and entertaining experience.
2. Why Cosmic Bowling is special
What makes cosmic bowling so special is that it combines traditional bowling with a nightclub atmosphere. Cosmic bowling features disco balls, special lighting and effects, music, and even sometimes a fog machine.
This creates a more immersive and engaging experience, making it more fun than regular bowling. Moreover, cosmic bowling also has a more modern and easy-to-follow scoring system..
3. Where to enjoy Cosmic Bowling
Cosmic bowling can be found in many places, from bowling alleys to nightclubs. These locations usually offer special cosmic bowling nights or events, making it easy to find a place to enjoy it. Many bowling alleys also offer glow bowling, which is a similar concept but with fewer lights and effects.
---
Defining features of Cosmic Bowling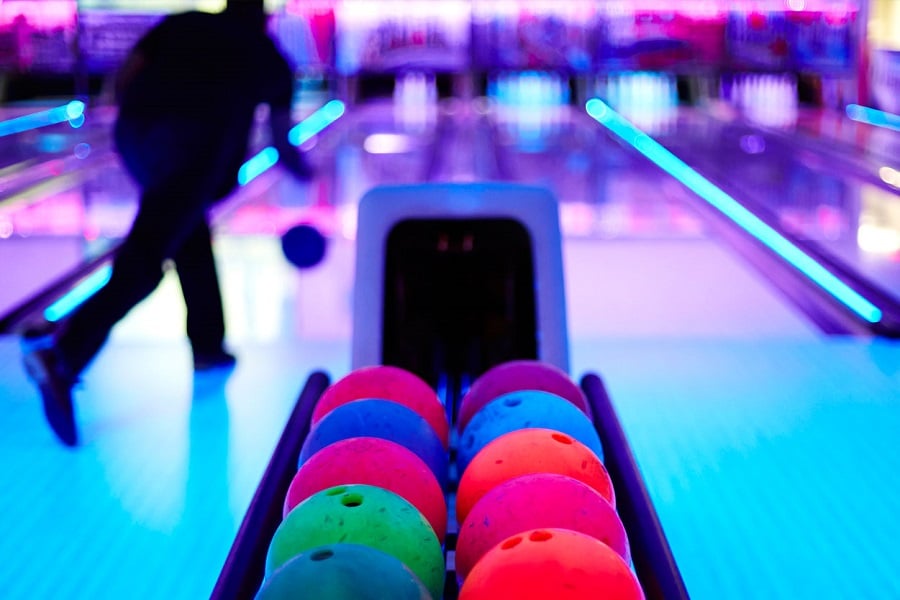 Cosmic bowling is a type of bowling that is designed to create an atmosphere of fun and excitement. Some of its defining features include:
Special lighting effects, music, videos, and other effects that create an exciting and entertaining atmosphere.
Black lights, lasers, fog, and glow-in-the-dark pins and lanes. It is a great way to turn a regular game of bowling into something much more exciting and entertaining.
Specialty games such as "glow-in-the-dark" that allows players to score points in a non-traditional way.
Relaxed gaming rules to keep the fun alive.
No age restriction: It is open for bowlers of all ages.
---
Choosing the Perfect Outfit for Cosmic Bowling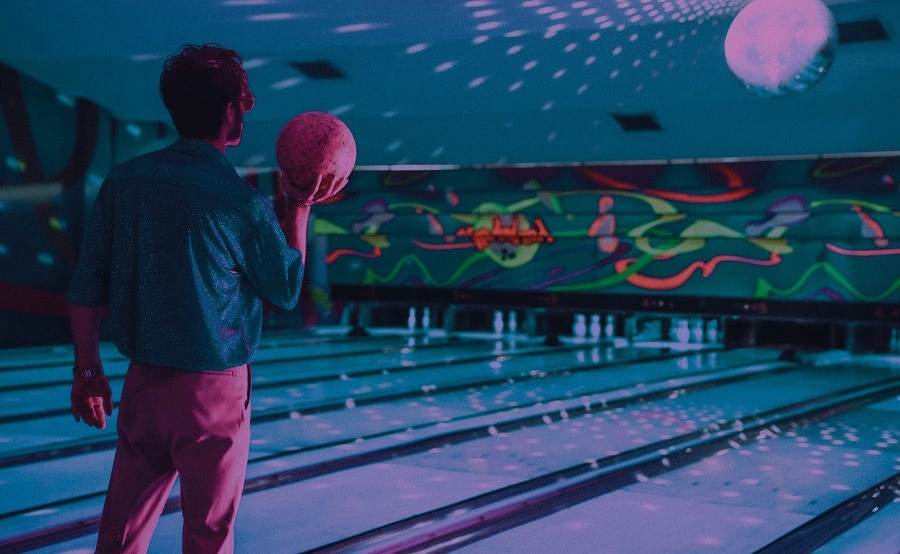 When it comes to choosing the perfect outfit for cosmic bowling, you want to make sure you are comfortable and fashionable. Depending on your location, the dress code for cosmic bowling can range from casual to semi-formal. However, most people prefer a more relaxed and fun look. Here's what to wear:
1. Women: a pair of jeans and a cute top is a great pick that is both stylish and comfortable. You can also go for a fun, colourful top paired with leggings or a skirt. And for shoes, choose sneakers or slip sandals for comfort.
2. Men: a pair of jeans and a T-shirt or polo shirt would be a good choice. Top that with a pair of comfy sneakers and you are all set for cosmic bowling. Other also love a more casual look with button-down shirt and slacks. It's all up to you.
Comfort is what should inform your choice of outfit for the day. And last but not least, don't forget to tread carefully on the floor of the alley where you will be enjoying fun time cosmic bowling.
---
Is Cosmic Bowling Available In All Bowling Alleys?
Most local bowling alleys and large entertainment center offer cosmic bowling. You only need to know where to look. While some bowling alleys offer cosmic bowling as part of their regular bowling packages, others provide it as a special sport.
In term s of pricing, cosmic bowling is often more expensive than regular bowling. This is especially try because of the many special features such as music, special lighting, etc. that come with it.
The cost is dependent on a number of factors, including location of the bowling alley.  If you are only getting started with cosmic bowling, its best to check their packages and compare prices between different local bowling alleys so as to get the best deal.
---
How to improve your Cosmic Gaming experience?
To become a better cosmic bowler, there are a few strategies you can employ to improve your game. Some of these include:
1. Practicing often: Make sure to spend some time regularly at the lanes to get a feel of the game and better your skills. Practice your throws, work on your form and alignment, and experiment with different techniques. You can also practice at home by using a bowling lane mat or a small ball and pins.
2. Have the right Cosmic Bowling gears and equipment: Invest in the right gears and equipment. Have the right type of bowling ball, shoes, and other gears. Yu can find good quality gears on Hammer and Motiv.
3. Research and try different bowling techniques: for instance, did you know that when you throw the ball, your arm should stay at a 90-degree angle, and your elbow should be tucked in? There are a couple of other tips to master when it comes to Cosmic Bowling.
4. Perfect your aiming skill: In cosmic bowling, aiming is everything. Fourth, pay attention to your aim. During practice, visualize how and where you want the ball to go and practice over and over again.
Finally, remember to have fun! Cosmic bowling is a great way to spend time with family and friends. Make sure to keep a positive attitude and enjoy yourself. The more you practice and have fun, the better you will get.
---
Conclusion
The fun and excitement of cosmic bowling is unmatched. With its unique combination of light-up lanes, disco balls, and funky outfits, it is the perfect way to have a blast with friends and family.
Whether you're looking to practice bowling skills or just want to have a good time, cosmic bowling is an experience you won't forget. If you want to have some fun with friends bowling, head over to your local Cosmic Bowling alley and enjoy a night of fun and laughter like you never imagined.